Morning all,
Well autumn is well and truly here now. I just hope that we don't have too much bad weather. Christmas is really coming along quick. Here's hoping you are all up to date with your card making.

This first card was made with blue roses as a tribute to my Dad. He had a lovely rose in his garden called "Blue moon". I wish I could keep roses as I would have one. Miss you Dad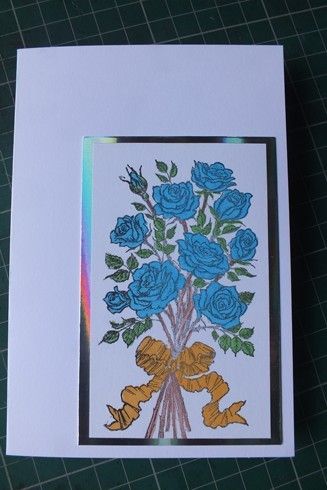 Materials used
21 x 15 cm card blank and matching envelope,
14 x 10 cm mirri card, 13 x 9 white card.
Promarkers: sky blue, gold, tan and leaf green,
Challenges I will be entering this card for are:
SweetStamps BLOG Monday Inspiration - Anything goes
One Stitch At A Time - challenge 246 - Anything goes, with leaves
Use your stuff - challenge 193 - markers or inks
And then it was on to another ...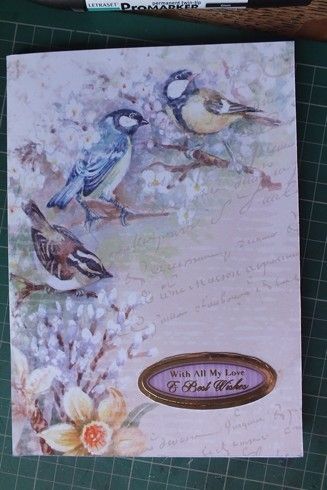 Materials used.
15 x 21 card blank and matching envelope,
15 x 21 inset paper cut in half,
Small hunkydory topper