Morning all
Well it sure turned cold while I was away in America. Really tell winter in on its way. At least once Christmas is here we can look forward to the spring,
I have enjoyed making cards since I got home. I really missed making card when I was away, The only things i made over there were some ATC's, I really enjoyed making these and the theme was holidays. It was for a ATC swap while in America, I have noticed that two of the ATC's are the wrong way up but have not still got them to retake the picture so please forgive me,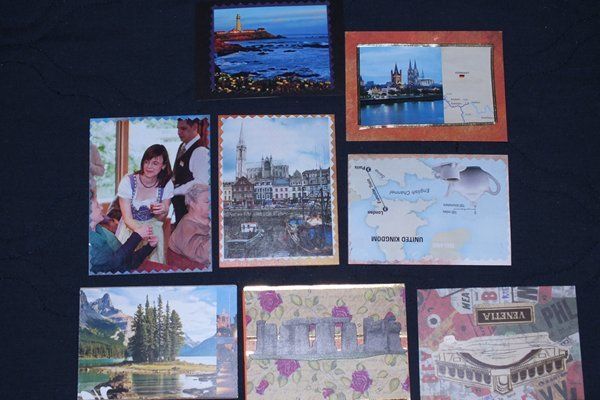 Now onto some cards for challenges.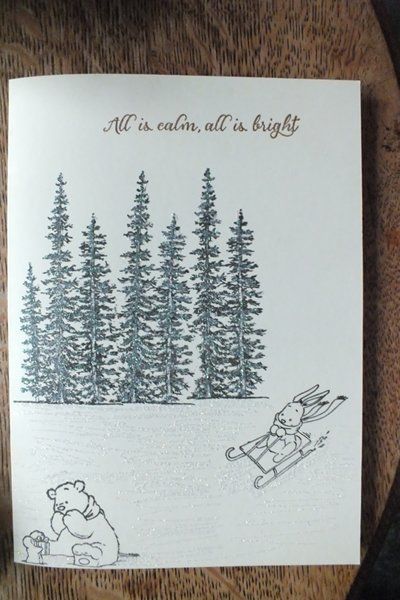 />
Materials used
21 x 15 cream card blank and envelope,
Versafine onyx black ink
Stamping up tree and sentiment stamp,
rabbit and bear stamp,
Glue pen,
Martha Steward glitter
Challenges I will enter this card for are:
Materials used.
21 x 15 cream card blank and envelope,
Versefine onyx black ink,
clarity wee folk stamps,
bird and edging stamps
Challenges I will enter this card for are;