Morning all.
Well this is getting to be a habit. I am enjoying posting now and really enjoying entering the challenges, Just have to sort out how to remember which challenges I have entered, work in progress as they say. I find that having a theme for a card and not just making a card stretches me a little bit and somewhat out on me comfort zone.
Materials used......
8 x 6 Card blank and envelope,
Piece of black card,
Blue backing paper
Anita's Topper
Challenges I am entering this card for...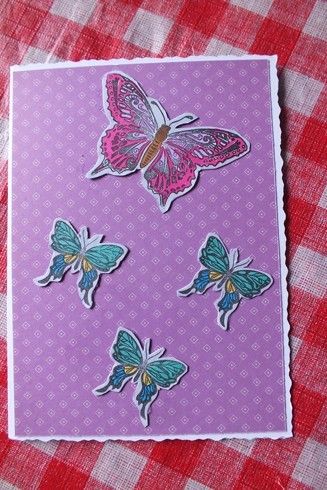 Mateials used....
6 x4 deckle edges card and envelope,
Pink backing paper,
White snippets of white card,
butterfly stamps,
pro markers.. Ice grey 2...magenta..fuchsia..aegean...ocean teal..summer sun...saddle brown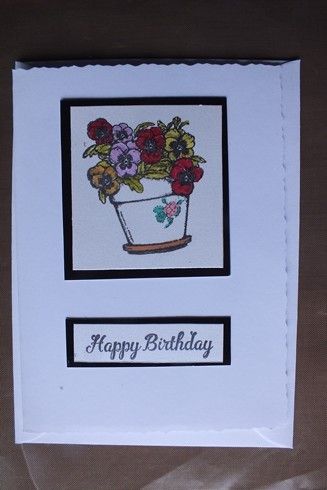 Materials used
6x4 deckle card and envelope,
Snippets of white and black card,
Pot of pancy and happy birthday stamps,
Pro markers...violet..poppy...lime green..yellow...pink carnation .
Challenges I am entering this card for....