Morning All
Yesterday my mate Kathyk (aka the
Purple Princess
) came round and we spent a very good morning crafting. Nothing like crafting with a good friend. We both wanted to try something new and Kathy brought some masking fluid. We both had made some backgrounds the day before so they would be dry.
The backgrounds with blending solution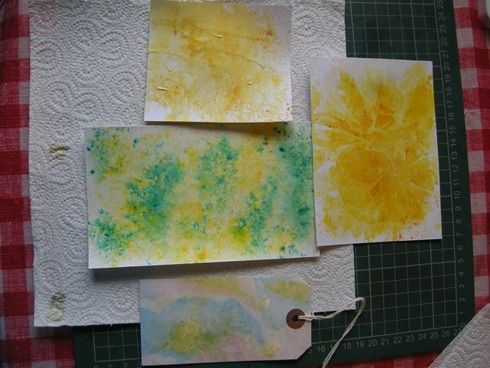 I dabbed the masking fluid onto the background and then let them dry. When they were dry and with a darker distress ink went all over the card and again gave it time to dry.
When they were dry the blending solution just peeled off [you have to make sure they are dry or the card just rips] to reveal the background underneath, Not sure I will be doing it again .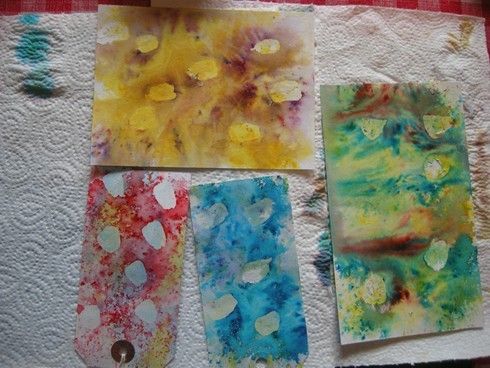 While Kathy and I were together we decided to try the Joseph coat technique
here
and I have to say I enjoyed this more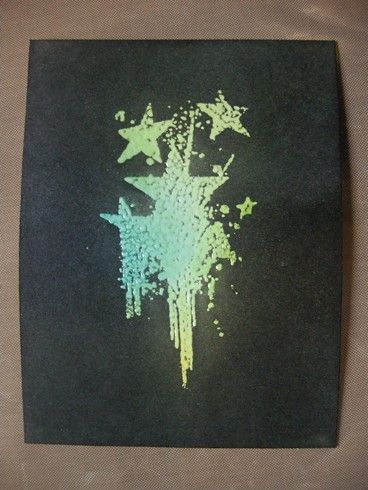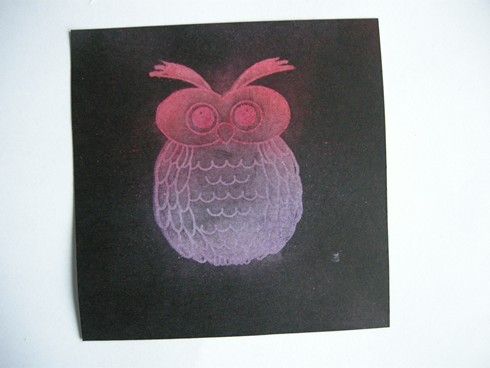 I think this owl looks quite scary.
Once Kathy had gone to meet a pal I made this card.
Materials used....
5 x 5 deckle edged card blank and enelope
small piece of background made using alcohol ink..
small piece of white card.
strips of ribbon
tea pot and sentiment stamp
Challenge I am entering this for are...
Simply Create: Too Challenge Blog Ch#92 - Anything Goes
Thank you for taking the time to stop by