Morning all,
I really like butterflies and love to see then flying in the garden and out and about. You can see some really pretty butterflies.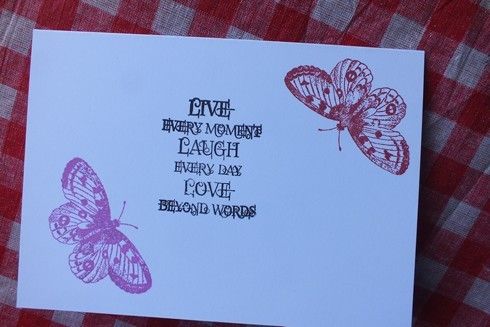 Materials used.
18 x 13 card blank and envelope
Butterfly & sentiment stamp,
Inks: Archival vermilion & magenta hue,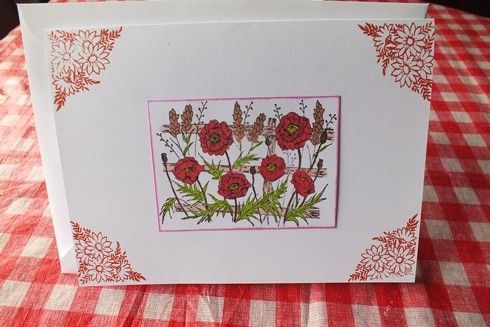 Materials used
21 x 15cm card blank and envelope,
10 x 6cm white card,
Corner & flower stamps,
Archival vermilion ink,
Promarkers: Poppy, leaf green, Tan.